1. Kevin White
Cornerback
Kevin White (not the 7th overall pick overall) has a great shot to make the roster for the Atlanta Falcons. White actually was projected to be a 5th or 6th round pick, but somehow fell undrafted. He was TCU's number one cornerback, so he has faced some of the best wide receivers in college football. White actually shut down Kevin White, a top receiver in the 2015 draft class, when they played in 2014. WVU's receiver only could catch 3 balls for 28 yards against the undrafted rookie. The kid had 24 pass breakups and 2 interceptions last year. Expect White to create some noise during training camp and to contribute in special teams or maybe even defense in 2015.
2. Beau Gardner
Tight End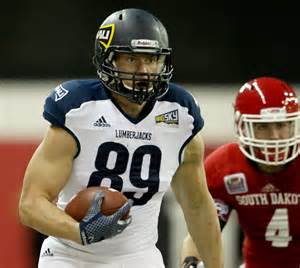 The Falcons still have issues at the tight end position, and Gardner can come in and create more competition. At 41", he had the highest vertical jump out of the 2015 tight end class. That vertical jump could be deadly in the end zone if given the opportunity. Standing at 6'4" and weighing 240 pounds, Gardner already has the physique and build to play in the NFL. Earlier this offseason, Atlanta brought in Jacob Tamme and Tony Maeaki to add to the tight end mix. Adding Gardner to the tight ends should up the play from all tight ends during training camp and practices.
3. Derrick Malone
Inside Linebacker
Derrick Malone played his college career at the University of Oregon, meaning he has played for winning teams year in and year out. Adding a guy who has been part of winning teams is a positive because he knows what it takes to squeak out victories. Malone is a vocal leader out on the field and had 190 tackles over the past two seasons. Adding this linebacker can only bring positives for the Falcons, and he could up the competition at the inside linebacker position. Malone is a very complete linebacker in that he is talented in coverage and he is very solid against the run.
Comments
comments